Get Your Green Rubbish Removed Right Away
One of the most common types of waste found in homes and businesses is green waste. Green waste can be complicated to manage, as it doesn't decompose quickly. This means that if you have a lot of green waste, you may need to hire a professional Green Waste Removal Sydney service company like Quick Rubbish Removals. These services offer all-inclusive rubbish removals for residential and commercial buildings throughout Sydney at competitive prices. The best thing about these services is that they are available 24/7, so there's no downtime.
What Is Green Waste?
Green waste is bio-degradable waste, such as garden trimmings and lawn clippings. Green waste can be composted naturally by using microorganisms in the soil to break down organic matter into carbon dioxide (CO), water vapour (H20) and biomass through a process known as decomposition. Green waste often contains seeds or spores that could contaminate your garden even further if not removed properly before disposing of it.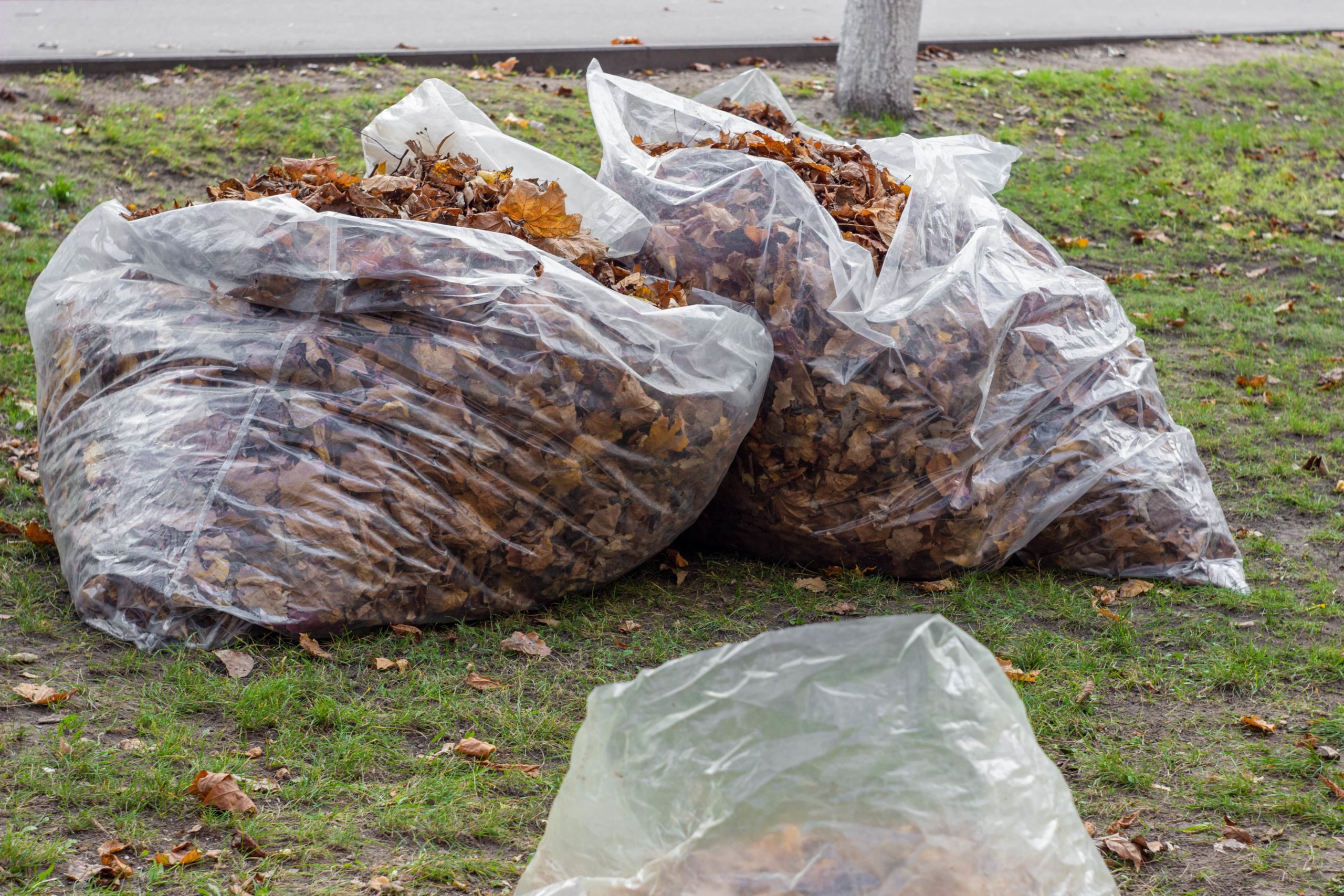 Sydney Green Waste Removal
The fastest way to ruin your garden is to have a pile of green waste in the corner looking like an eyesore and a potential breeding ground for pests and diseases. Green waste can be disposed of quickly while still maintaining the aesthetics of your home or commercial premises with our green waste removal Sydney services.
Quick Rubbish Removals is proud to offer fast green waste removal within 24 hours in Sydney's North, South, West & East regions. Additionally, we can assist you with any other type of rubbish that needs clearing away.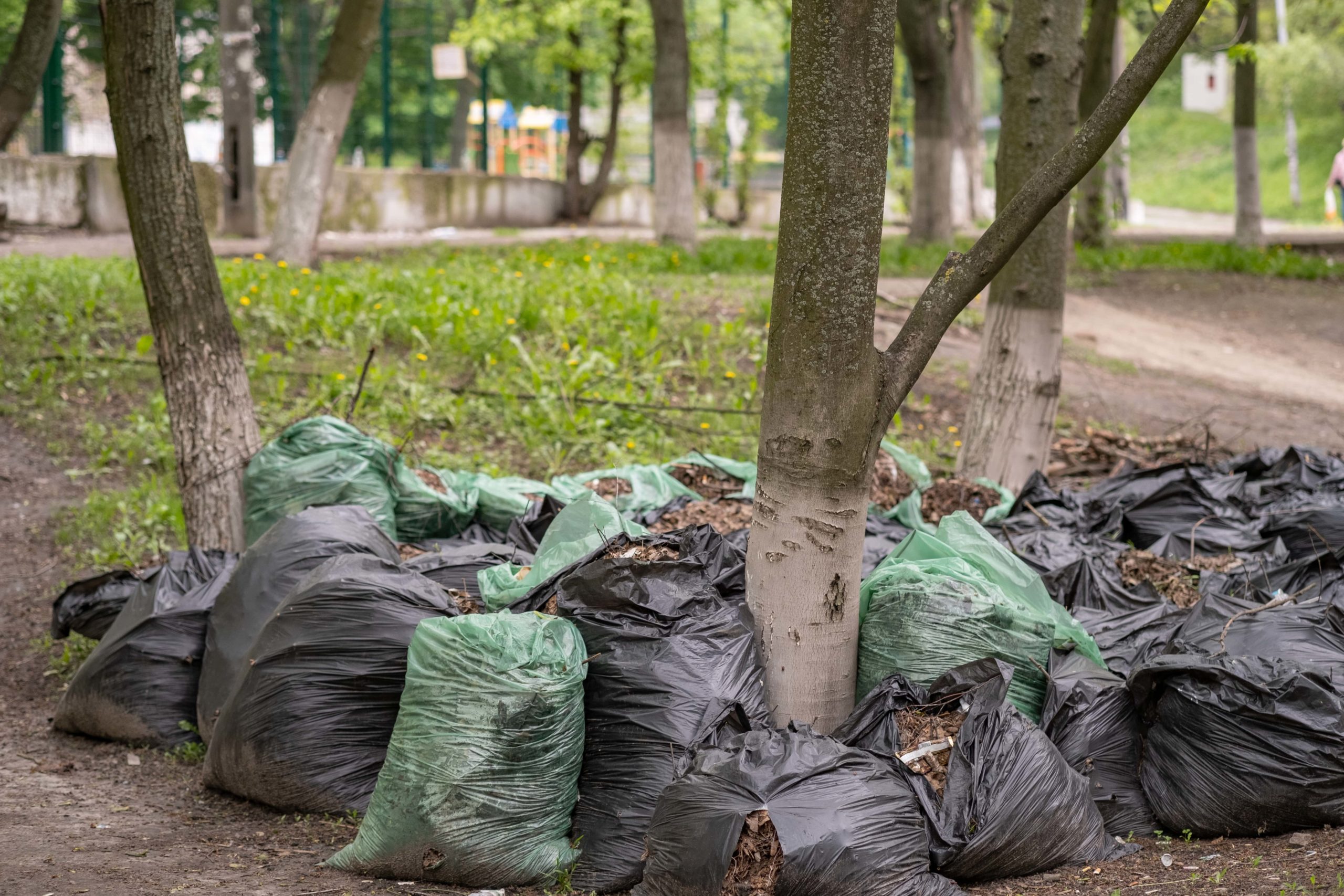 Superior Green Waste Removal
With so many green waste removal companies to choose from, it can be challenging to find the right one. At Quick Rubbish Removals, we aren't just cheap and quick. We also strive to deliver the best service for our customers. What sets us apart is:
Same day garden rubbish removal (where possible).
Treating your garden, backyard, and home with care and respect as if it was our own. Our removalists ensure no damage occurs to your home.
Leaving your backyard clean and tidy, and remove all green waste
Remove your waste quickly and efficiently and ensure minimal disruptions.
Our experienced removalists come to load all your garden rubbish. We give you complete peace of mind that the work will be completed to the highest standards possible.
Our movers take care of everything so that you can relax while we remove your waste, and clean up your garden. Also, for the ultimate convenience, you don't even need to be home when we come to collect your green waste, as long as we can access your garden.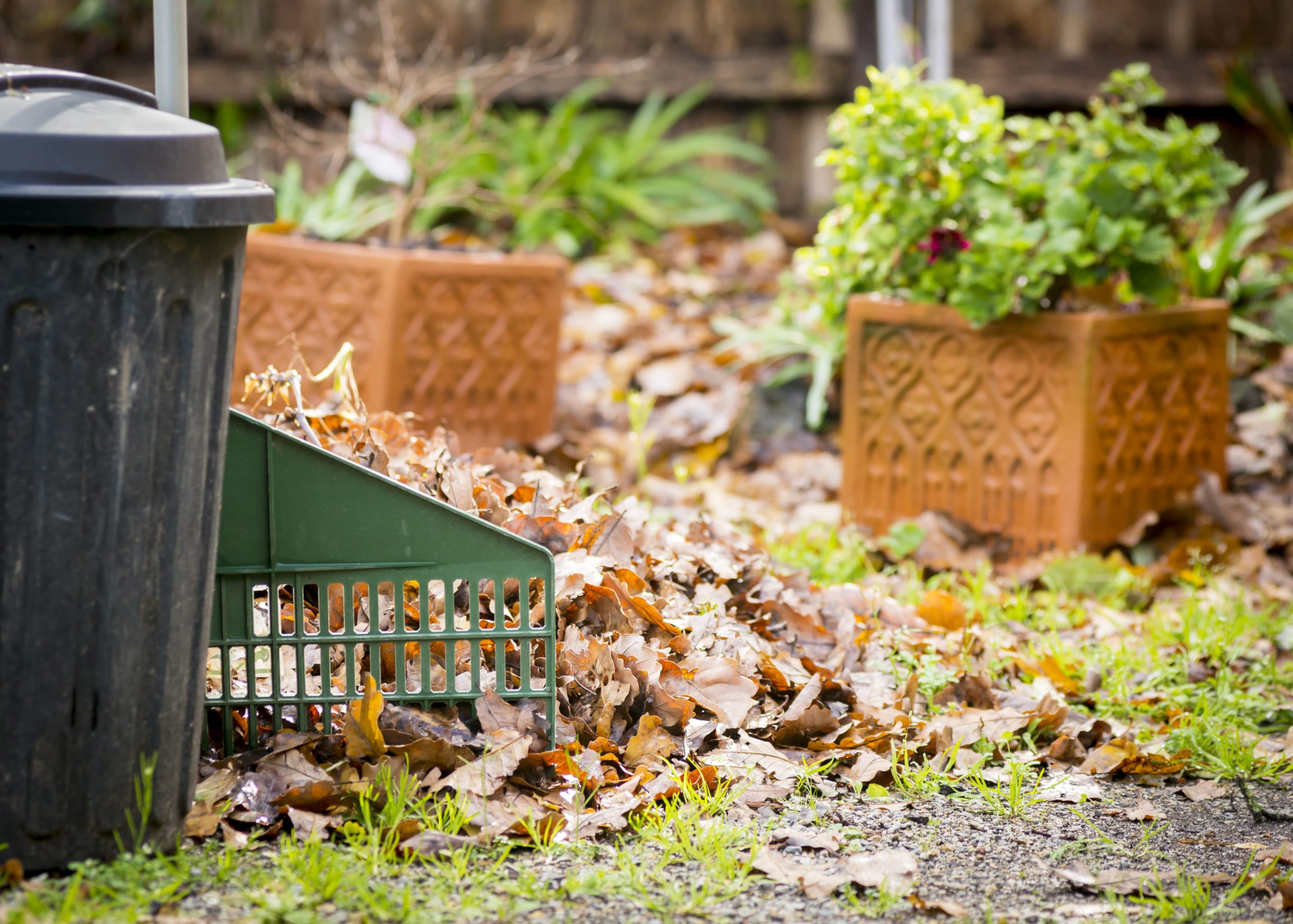 Why Green Waste Recycling Is Important
It's essential to dispose of green waste (also referred to as garden rubbish, or organic waste) correctly. Green waste includes animal and plant matter, as well as degradable food scraps.
If green waste isn't disposed of correctly and ends up in a landfill, when it breaks down, it will cause anaerobic decomposition. During this process, methane is created, which is a greenhouse gas which can be very strong and damaging to the environment.
Due to this, it's crucial to ensure your green waste removal is sustainable and environmentally-friendly. Quick Rubbish Removals correctly dispose of your green waste at an organic resource recovery facility. You can be sure that you are doing your part for the environment when you hire us for your green waste removals needs.
Garden waste recycling helps to:
minimise greenhouse gases
reduce landfill
reduce water and air pollution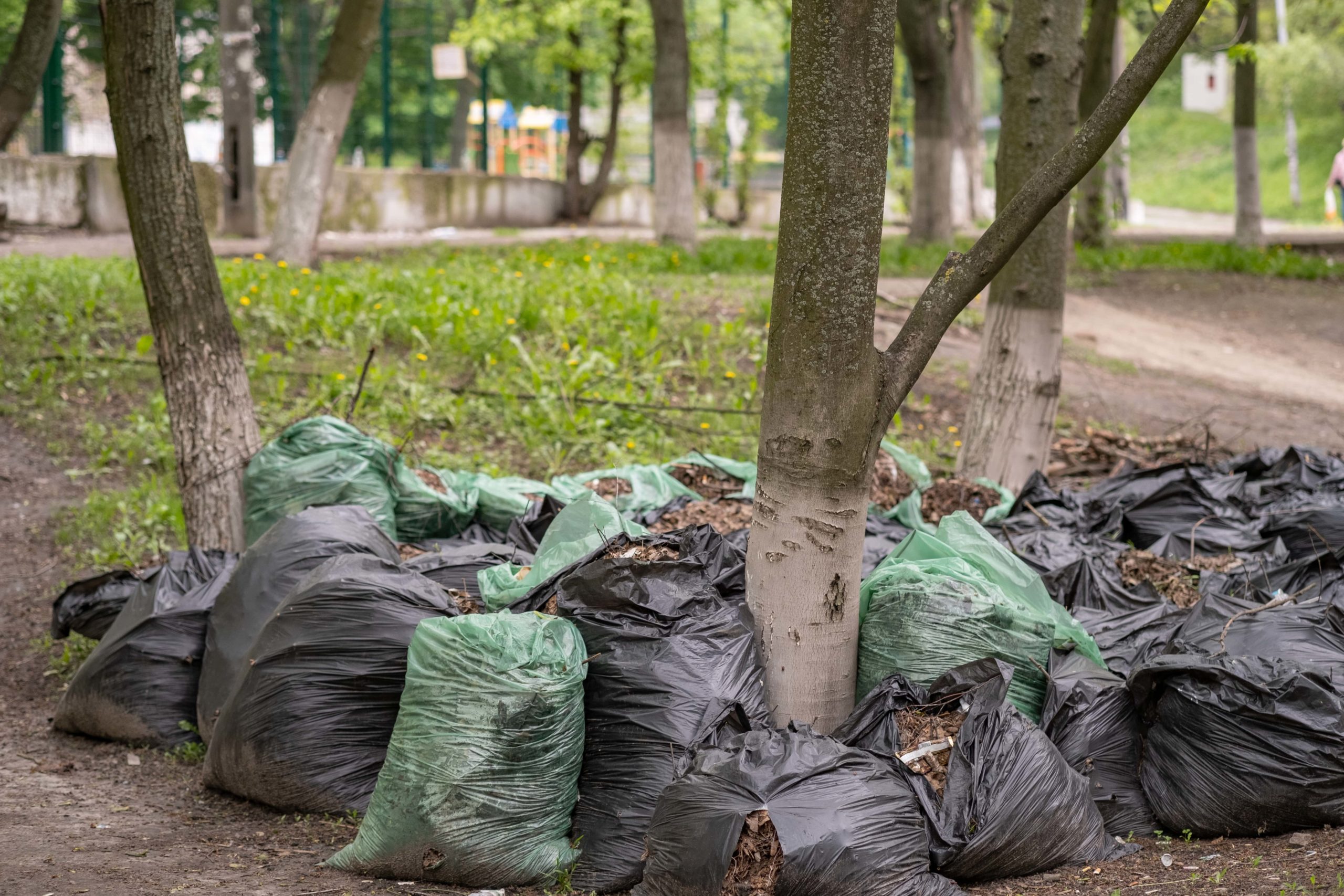 Green Waste Quick Facts
Green waste is the second biggest methane producer in landfills.
Anaerobic decomposition produces gases for up to 15-20 years.
Methane generates up to 25% more than carbon dioxide toward global warming.
Approximately 2/3 of all waste in landfills is organic waste.
Home composting creates soil which is nutrient-rich and can be re-used in your garden.
The heat created from the composting process can break down harmful pathogens and weeds.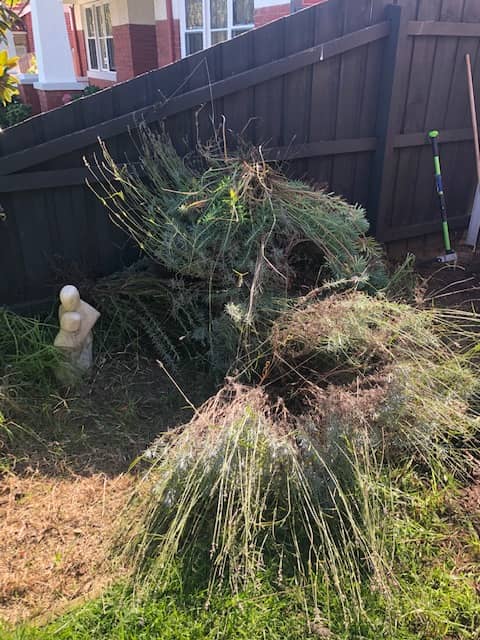 Common Types Of Green Waste
We provide an extensive range of green waste removal services. These include grass clippings, leaves, weeds, flowers, branches, twigs, tree trunks, prunings, wood chips, mulch. 
We also dispose of decking materials, gazebos, sheds, wood, window framing, and timber fencing. If you have other types of green waste, we can also accommodate them.
Whether you have a small or large job, we're here to help. There is no minimum garden rubbish volume, and you can count on us for big and small garden rubbish removals.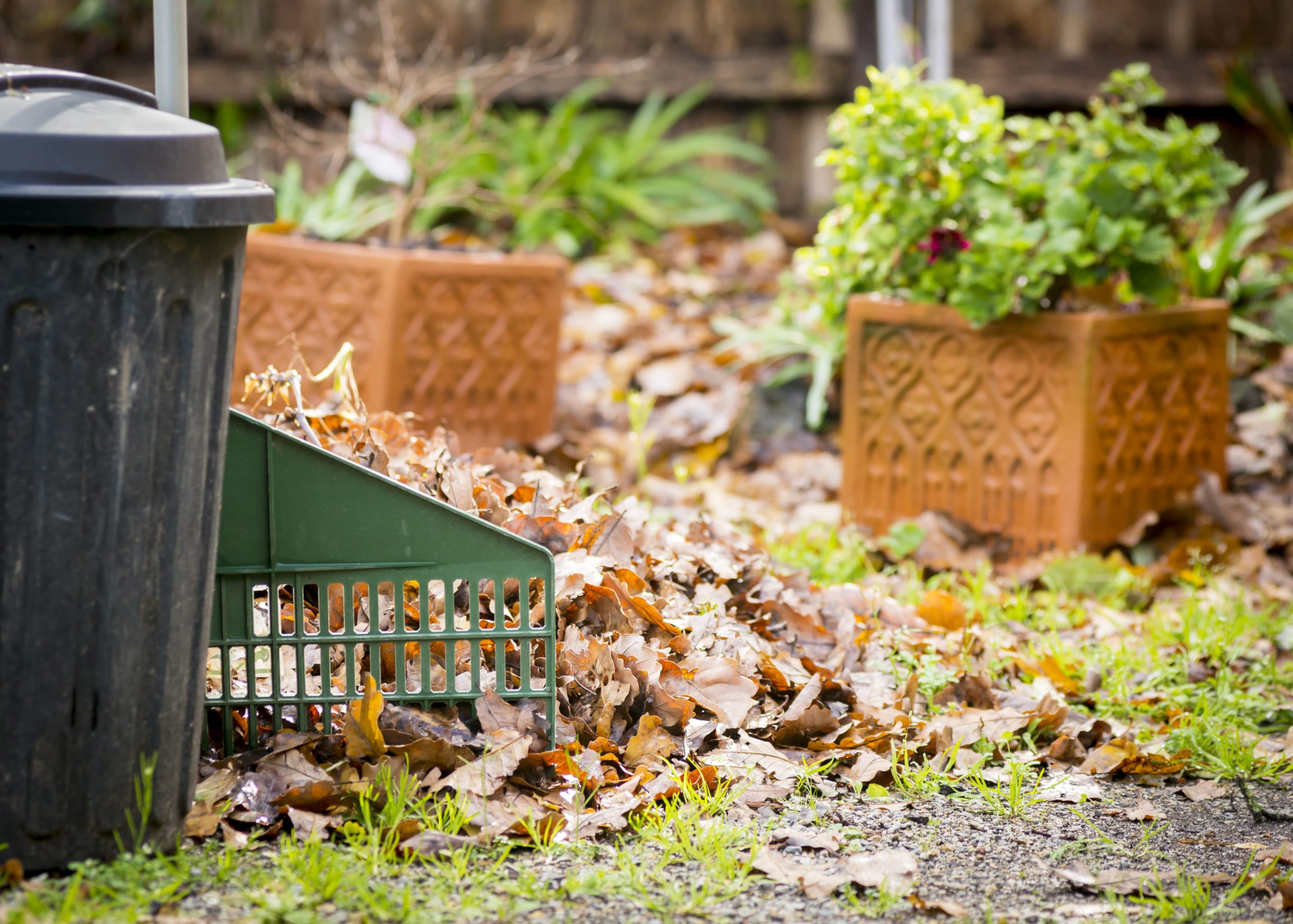 Why You Should Use Garden Rubbish Removalists
The green waste bins provided by local councils are very limited in space and only have a fortnightly collection. If you've undertaken a large cleanup of your garden, then the chances are that it's highly likely that you've got way more waste than your bin can handle.
Going to the rubbish dump by yourself to dispose of your green waste and garden rubbish is often time consuming and inconvenient. Or perhaps you don't have your own adequate transport such as a trailer or ute to dispose of the waste yourself.
By hiring a professional green waste removal company, they will efficiently and effectively remove your garden rubbish. At Quick Rubbish Removals, our experienced removalists are trained to handle green waste and dispose of it safely and correctly.
Our dedicated garden rubbish removal team caters to your needs and schedule. There's no job too big or small. We are proudly committed to being environmentally friendly and comply with EPA standards at all times. You can trust us to recycle and dispose of your green waste safely.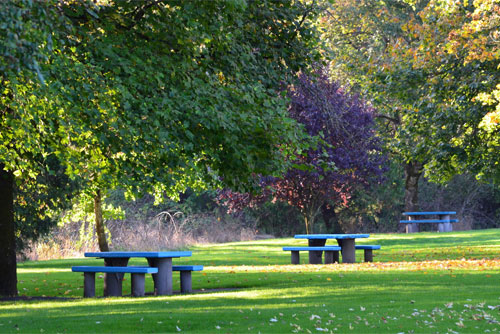 What Happens To Green Waste After Collection By Removalists?
After we collect your green waste, it then gets taken to a processor. Next, it gets turned into either compost or mulch, which complies with Australian standards.
The mulch or compost then gets used within agriculture. It is usually either used to ensure parklands are kept green. Otherwise, it is sold to the local community so that people can keep their home gardens healthy.
There are also some charities, which are using green waste to make compost donations to community, groups, kinders, and schools, as well as have a supply for open spaces or farms.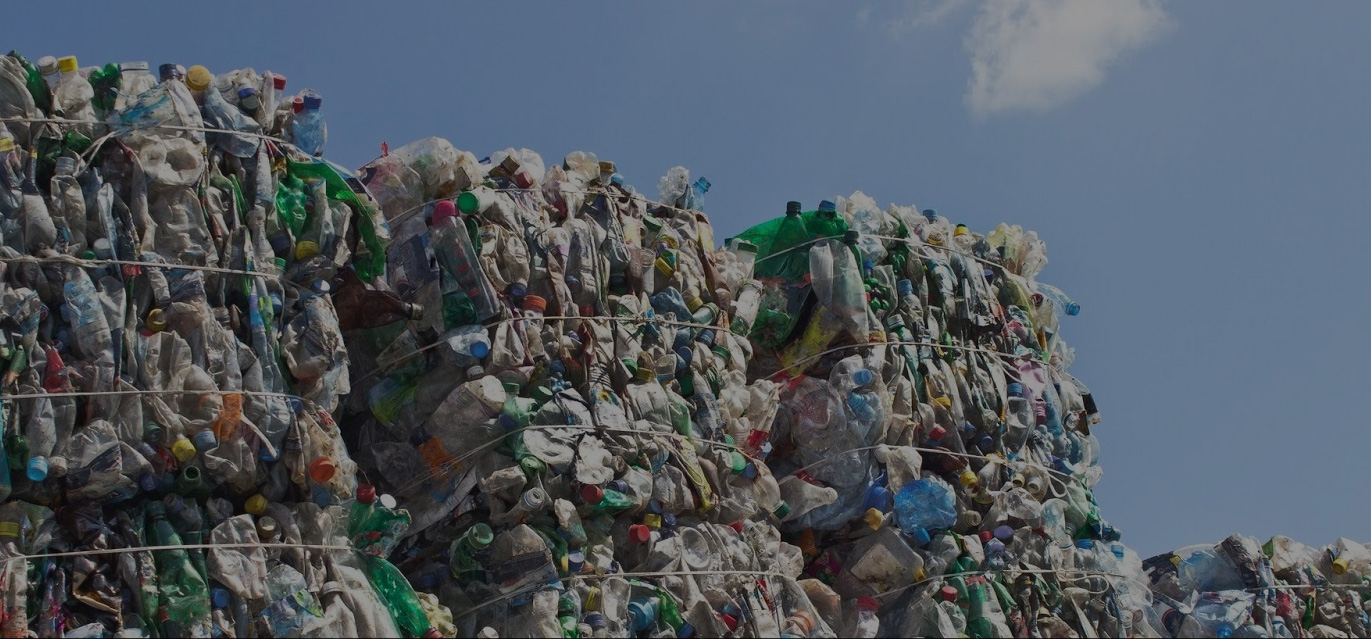 Mattress Removal
Buying a new mattress is often associated with finally getting a great night of sleep and better support for your back. But it's not until your new mattress gets delivered that you start to think about the problem of what to do with the old one. In Sydney, it can often be difficult to dispose of your old mattress, leaving it to create a burden and potential breeding ground for all sorts of bugs. Luckily Quick Rubbish Removals are here to help make mattress removals quick and easy. We specialise in removing your old mattress, as well as breaking it down, and recycling any parts possible in an environmentally friendly way.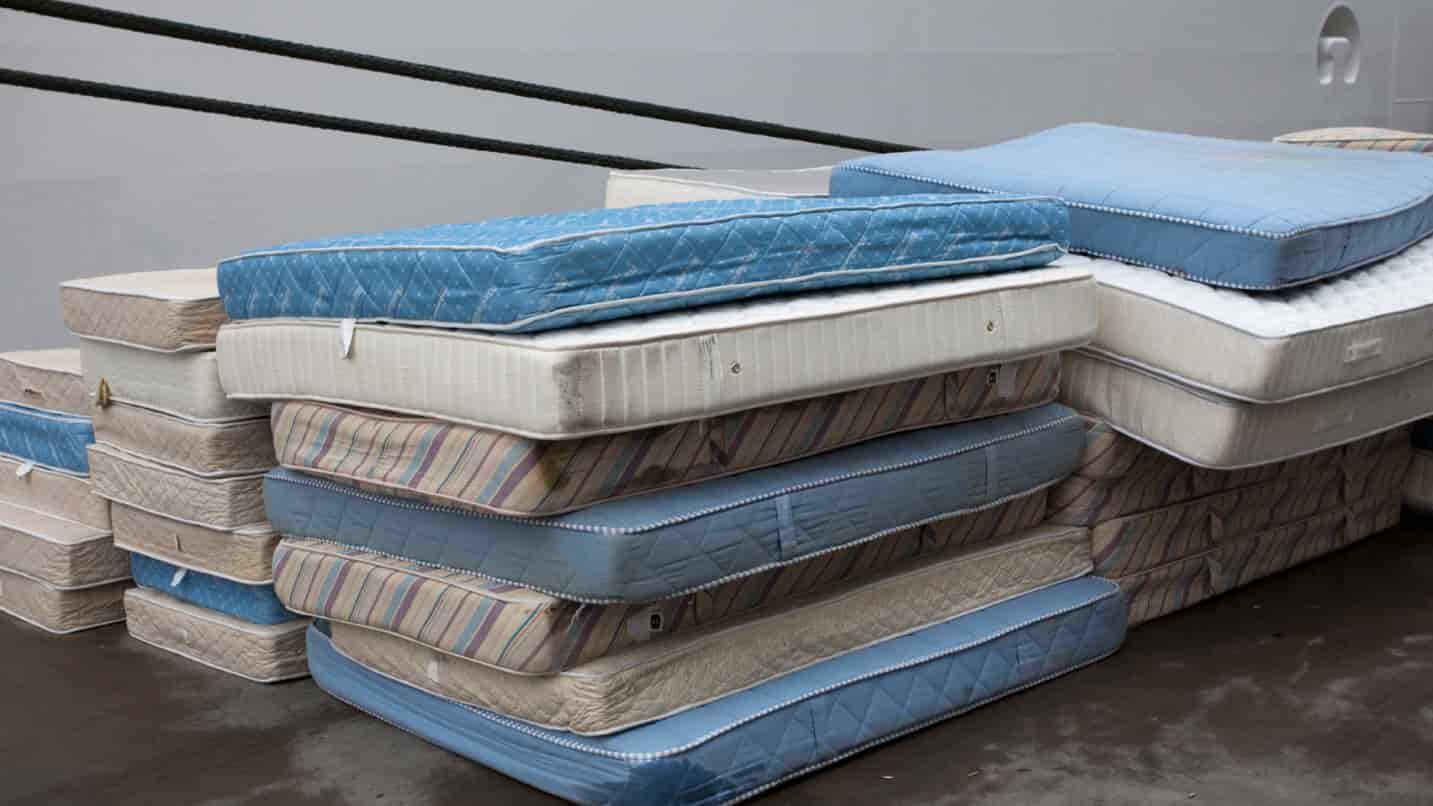 White Goods Removal
Malfunctioning or old white goods quickly turn into a piece of junk. They end up taking up space in your yard and make it look like a graveyard of old appliances. Whether you have a freezer, fan, or washing machine which has broken down, we can help. Quick Rubbish Removals make it fast and cheap to dispose of your old broken rusting and decayed white goods. Give us a call for white goods junk removal, and we'll be there to collect them as soon as possible. We offer affordable garbage removals solutions so that you can reclaim your space in your home and no longer have to continue looking at these relics every day.
We dispose of all white goods in an environmentally friendly way, and you can count on us to take care of any parts which can be recycled or upcycled. At Quick Rubbish Removals, we care about the environment.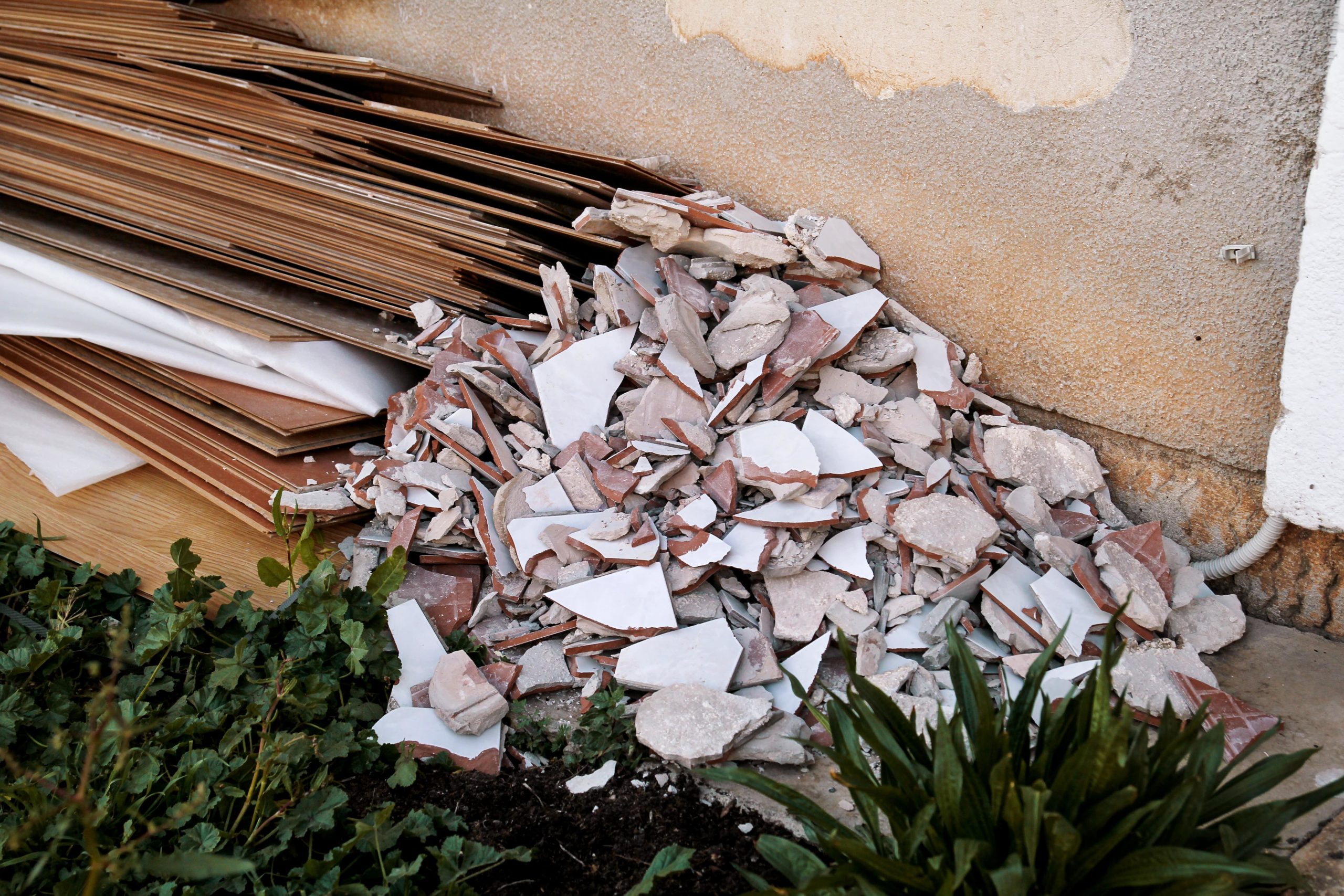 Home Renovations Rubbish Removals
When doing DIY renovations around the house, such as knocking out a wall, things can get messy. Or maybe you are planning to add an extension to your home. Whatever renovations you plan to do, one thing is for sure, the amount of extra garbage and waste. Your yard can quickly become a junkyard filled with broken bricks and concrete, as well as rotting and discarded timber, or old and cracked glass windows.
Dealing with the construction rubbish mess requires a professional and well-trained team of waste handling experts. Our family-owned and operated rubbish removal business allows you to get your home and life back to normal as quickly as possible.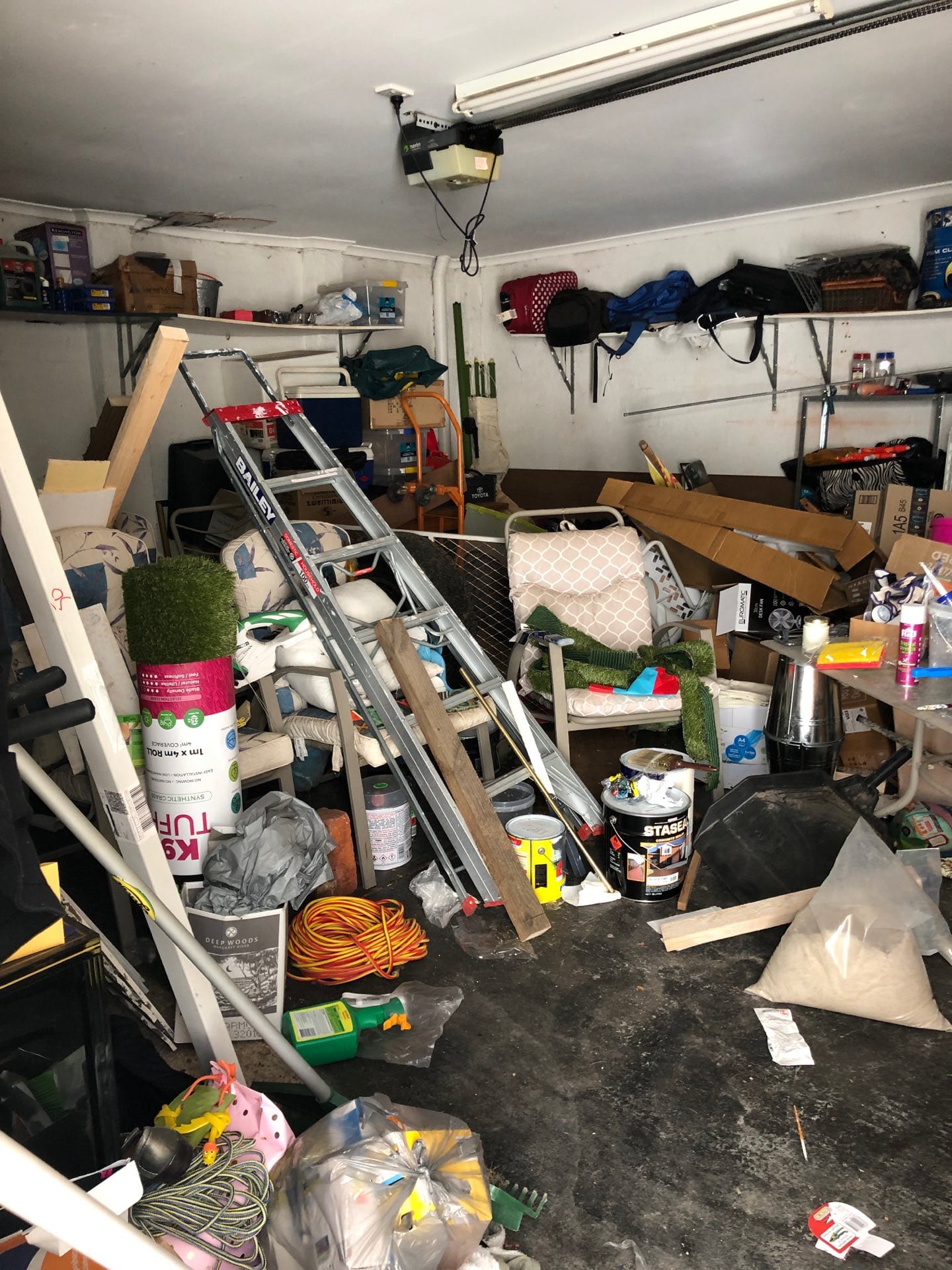 Business Rubbish Removal
Office and commercial rubbish removal can be a challenging task to take care of by yourself. If you are a business owner or a business manager, you will probably find yourself in need of help with the arduous task of office rubbish removal. You may need other forms of commercial rubbish removal too. Our experienced rubbish removalists pride themselves on doing a great job when it comes to clearing your office or business space of clutter junk and waste products. We specialise in the commercial rubbish collection in Sydney. Are you moving out of your old office or commercial location? Moving out of an old office or into a new one can be very challenging.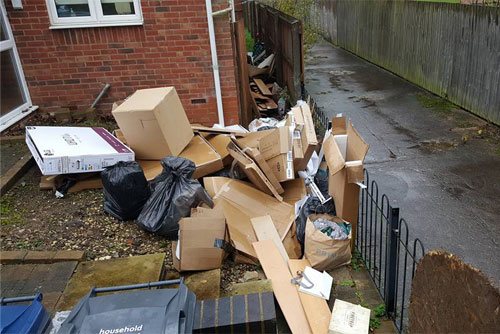 Call Quick Rubbish Removals For A Free Quote
At Quick Rubbish Removals, we are proud to provide cheap and quick green waste removal services. We are flexible and can work around your schedule.
As well as garden rubbish removal, we also offer the following services:
We can create a tailored package for you at a discounted and very competitive price.
If you require same day service, we may be able to accommodate you. Please contact us as early in the day as possible to check if we have availability.
For a no-obligation quote, contact Quick Rubbish Removals today. Call 1300 676 515 or contact us online.

Why Choose Quick Rubbish Removals
Quick Rubbish Removals takes an active role in managing the waste in an environment-friendly manner. We take care of all rubbish and waste removal needs. When rubbish removals are what you're looking for, then look no further than us. Our company provides cheap rubbish removal at competitive rates. We know the waste and rubbish removal business well. We understand your needs and concerns. In our job, we know it is vital to make your life easier. We can help you get rid of troublesome rubbish products quickly and with the absolute bare minimum of fuss or bother.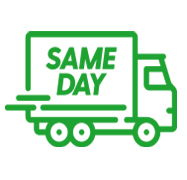 Same Day Junk Removal Service
With so many garbage removal companies in Australia to choose from, it can be challenging to find the right company for you. Many companies who only compete on price don't care about recycling or properly disposing of waste and garbage.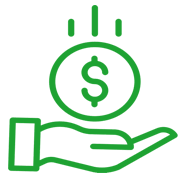 We Provide Cheap Junk Removal
We believe rubbish removals should be affordable. Because of that, we provide the lowest junk removal prices. Contact us today for a free quote and take advantage of our affordable prices.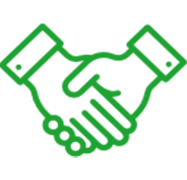 We Are Trusted Rubbish Removalists
At Quick Rubbish Removals, we take care of all your rubbish and waste removals needs quickly and easily. We have many years of rubbish removal experience and are reliable, professional, and trustworthy.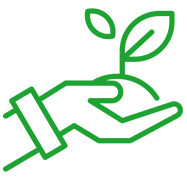 We Care About The Environment
We have an environmentally friendly approach to all the rubbish we collect. We care about the environment and make sure that we recycle everything we possibly can to protect our planet.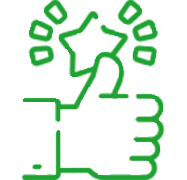 We Are Convenient Rubbish Removals
We believe in disposing of your rubbish as quickly as possible, which is why we offer same day pickup (whenever possible), providing a fast and easy solution for your garbage removals problem.