Cheap Rubbish Removal - Quick Rubbish Removals
Give Your Expert Rubbish Removals a Call now
For Any Rubbish Collection Service job Big or small
1300 676 515

Why Choose Quick Rubbish Removals
Quick Rubbish Removals takes an active role in managing the waste in an environment-friendly manner. We take care of all rubbish and waste removal needs. When rubbish removals are what you're looking for, then look no further than us. Our company provides cheap rubbish removal at competitive rates. We know the waste and rubbish removal business well. We understand your needs and concerns. In our job, we know it is vital to make your life easier. We can help you get rid of troublesome rubbish products quickly and with the absolute bare minimum of fuss or bother.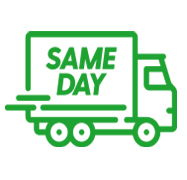 Same Day Junk Removal Service
With so many garbage removal companies in Australia to choose from, it can be challenging to find the right company for you. Many companies who only compete on price don't care about recycling or properly disposing of waste and garbage.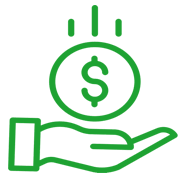 We Provide Cheap Junk Removal
We believe rubbish removals should be affordable. Because of that, we provide the lowest junk removal prices. Contact us today for a free quote and take advantage of our affordable prices.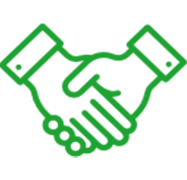 We Are Trusted Rubbish Removalists
At Quick Rubbish Removals, we take care of all your rubbish and waste removals needs quickly and easily. We have many years of rubbish removal experience and are reliable, professional, and trustworthy.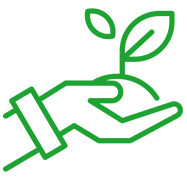 We Care About The Environment
We have an environmentally friendly approach to all the rubbish we collect. We care about the environment and make sure that we recycle everything we possibly can to protect our planet.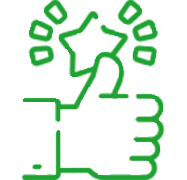 We Are Convenient Rubbish Removals
We believe in disposing of your rubbish as quickly as possible, which is why we offer same day pickup (whenever possible), providing a fast and easy solution for your garbage removals problem.
Garbage Removal Areas
If you need rubbish removal in another area, contact us today, and we can provide you with a quote for garbage removal in your area.
Obligation Free Junk Removal Quote
If you are looking for quick and cheap rubbish removalists, Quick Rubbish Removals are here to help. Our experienced well-trained and highly-efficient team take care of all your rubbish and waste removal needs at very affordable prices. Give us a call on 1300 676 515 or email us at info@quickrubbishremovals.com.au
What Our
Customers

Says About Us
They were very careful
Quick Rubbish Removals collected the commercial rubbish on the same day. They turned up on time, estimates and priced the work and started immediately. They were very careful not to do any harm to the property even though the access was bit tight. The guys were happy to do some extra work that I added later on. They provided fast and efficient rubbish removals service. Very happy with the service!

The guys were friendly and quickly.
The guys were friendly and got the job done quickly. They cleaned up after themselves and didn't leave the house until we are 100% satisfied. Will happily use them again and recommend to my friend for any rubbish removal!

They were very quick and friendly!
The guys in Quick Rubbish Removals provided a great service. I had them to do a junk removal job to clear a huge amount of mixed rubbish of green waste and building materials. They offered the best price and were very quick and friendly! I highly recommend them and will absolutely be using them again.

Excellent and highly recommended
Quick Rubbish Removals came to my rescue when my garage fridge broke down. I was delighted to have their help on my day off. They committed to the schedule and was here on time. Excellent and highly recommended junk removals service!

I will recommend you guys.
Your junk removal team is great, I will recommend you guys. The cost of the whole garbage removal job was as cheap as quoted. The boys did the job quickly and efficiently… well done and will definitely use again.

Just wanted to thank you very much.
My wife and I were very pleased with the great job you did in the kitchen. Quick Rubbish Removals team removed all the garbage after our house renovation. Just wanted to thank you very much for the quick, efficient and the cheap rubbish removal job you provided to us. We will recommend your company to all. Many thanks.