Terms and Conditions
These Terms of Use constitute a legally binding agreement made between you, whether personally or on behalf of an entity ("you") and Quick Rubbish Removals, concerning your access and use of the website as well as any other media form, media channel, mobile website or mobile application related, linked, or otherwise connected thereto (collectively, the "Site"). We are registered in and have our registered office at C5, Level 1, 2 Main St, Point Cook VIC 3030 You agree that by accessing the Site, you have read, understood, and agreed to be bound by all of these Terms of Use. IF YOU DO NOT AGREE WITH ALL OF THESE TERMS OF USE, THEN YOU ARE EXPRESSLY PROHIBITED FROM USING THE SITE AND YOU MUST DISCONTINUE USE IMMEDIATELY.
Supplemental terms and conditions or documents that may be posted on the Site from time to time are hereby expressly incorporated herein by reference. We reserve the right, in our sole discretion, to make changes or modifications to these Terms of Use at any time and for any reason. We will alert you about any changes by updating the "Last Updated" date of these Terms of Use, and you waive any right to receive specific notice of each such change. Please ensure that you check the applicable Terms every time you use our Site so that you understand which Terms apply. You will be subject to, and will be deemed to have been made aware of and to have accepted, the changes in any revised Terms of Use by your continued use of the Site after the date such revised Terms of Use are posted.
Prohibited Activities
You may not access or use the Site for any purpose other than that for which we make the Site available. The Site may not be used in connection with any commercial endeavours except those that are specifically endorsed or approved by us.
Governing LAW
These Terms shall be governed by and defined following the laws of Australia. Quick Rubbish Removals and yourself irrevocably consent that the courts of Australia shall have exclusive jurisdiction to resolve any dispute which may arise in connection with these terms.
Contact Us
In order to resolve a complaint regarding the Site or to receive further information regarding use of the Site, please contact us.
Why Choose Quick Rubbish Removals
Quick Rubbish Removals takes an active role in managing the waste in an environment-friendly manner. We take care of all rubbish and waste removal needs. When rubbish removals are what you're looking for, then look no further than us. Our company provides cheap rubbish removal at competitive rates. We know the waste and rubbish removal business well. We understand your needs and concerns. In our job, we know it is vital to make your life easier. We can help you get rid of troublesome rubbish products quickly and with the absolute bare minimum of fuss or bother.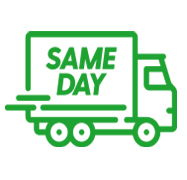 Same Day Junk Removal Service
With so many garbage removal companies in Australia to choose from, it can be challenging to find the right company for you. Many companies who only compete on price don't care about recycling or properly disposing of waste and garbage.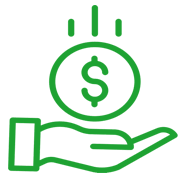 We Provide Cheap Junk Removal
We believe rubbish removals should be affordable. Because of that, we provide the lowest junk removal prices. Contact us today for a free quote and take advantage of our affordable prices.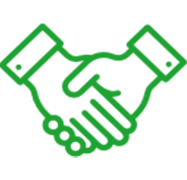 We Are Trusted Rubbish Removalists
At Quick Rubbish Removals, we take care of all your rubbish and waste removals needs quickly and easily. We have many years of rubbish removal experience and are reliable, professional, and trustworthy.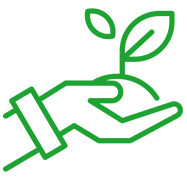 We Care About The Environment
We have an environmentally friendly approach to all the rubbish we collect. We care about the environment and make sure that we recycle everything we possibly can to protect our planet.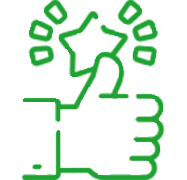 We Are Convenient Rubbish Removals
We believe in disposing of your rubbish as quickly as possible, which is why we offer same day pickup (whenever possible), providing a fast and easy solution for your garbage removals problem.